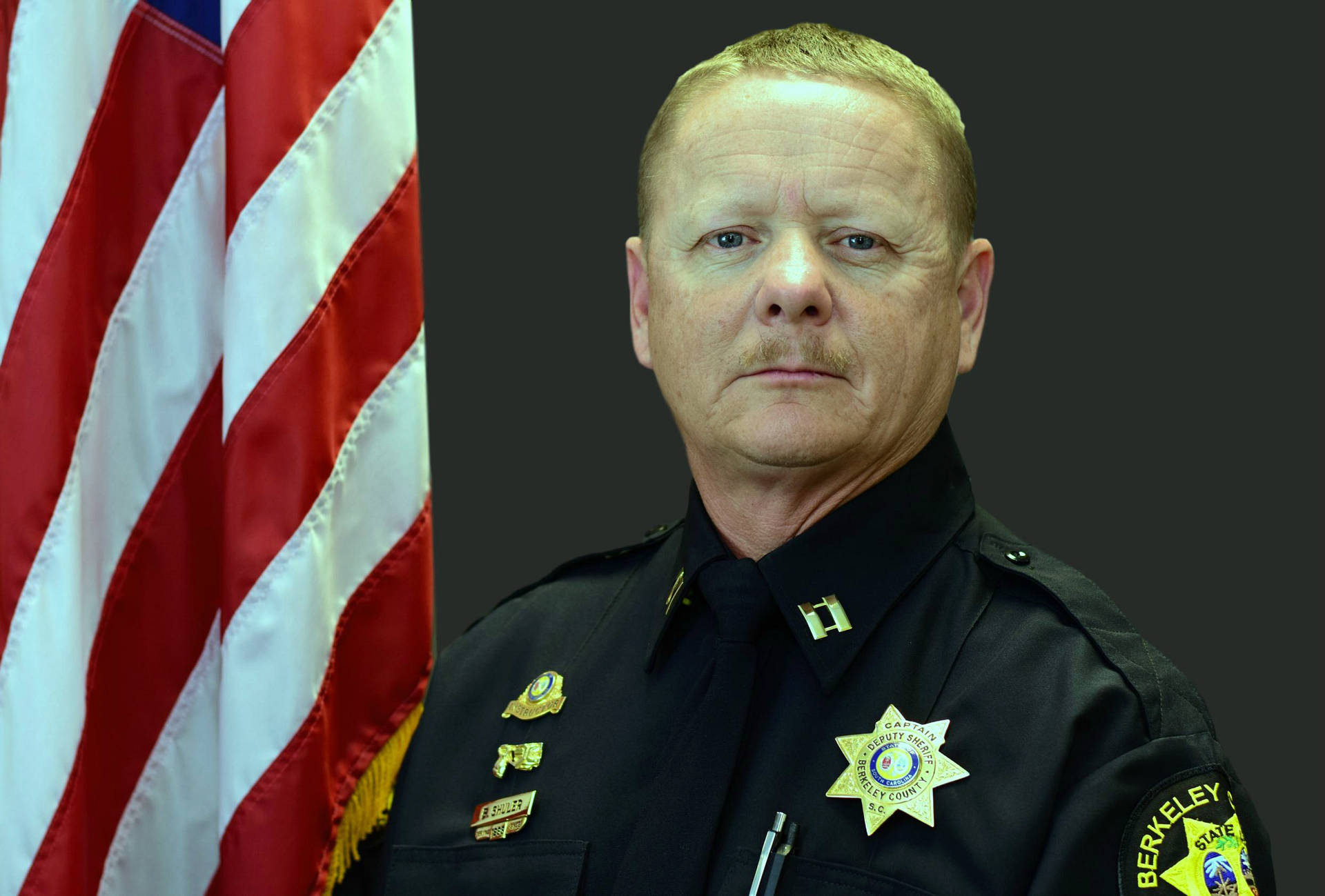 Captain Bobby Shuler is a native of South Carolina.
Captain Shuler has been married to the former Angela Gail Pugh for 29 years and has three children, Jeffery, Christopher, and Ashlyn and grandson Nicholas.
Captain Shuler enlisted in the United States Air Force upon graduation from High School in 1986 and has served on several overseas deployments.
Following 28 years, 9 years active duty and 19 years of which with the Florida Air National Guard, of honorable service, Bobby achieved the rank of Chief Master Sergeant (E-9) and retired in Oct 2015 as Security Forces Manager with the 125 Security Forces Squadron of the Florida Air National Guard in Jacksonville, Florida.
Captain Shuler began his career in law enforcement as a Reserve Deputy with the Berkeley County Sheriff's Office in 1998 and went full-time in 1999.
He had five years of experience with the Uniformed Patrol Division before becoming a Detective with the Criminal Investigations Division (CID) in 2004.
While serving in the Criminal Investigations Division, he attained the rank of Detective Sergeant and served as such until his promotion to Captain in April 2014.
In 2016 Captain Shuler assumed Duties as the Uniform Patrol Division Commander. In 2018 Captain Shuler assumed duties as Staff Services Commander.
He is a certified Firearms Instructor and Specific Skills Instructor, as well as a certified TASER Instructor.
Captain Shuler since being employed has served as Captain over the Criminal Investigation Division, Drug Enforcement Division, Forensics Service Unit, Sex Offender Unit, Commander for the Berkeley County Sheriff's Office Special Response Team (SRT), Commander of the Uniform Patrol Division, K-9 Division, Target Zero Traffic Enforcement Unit, Commander of Staff Services Division, Training/Logistics' Unit, Marine Patrol and Rescue Divisions.
Captain Shuler is also an Assistant Advisor for the Agency Law Enforcement Explorer Post 700.