Sex Offender Registry
You may view the current Sex Offender Registry for Berkeley County by going to
the South Carolina Law Enforcement Division (S.L.E.D.) website at https://scor.sled.sc.gov/.
---
In South Carolina convicted sex offenders must register with the County Sheriff's Office where they reside.
In addition, all persons convicted of violations under the laws of the United States or any other state substantially similar to an offense for which registration is required shall provide to the local agency all necessary information for inclusion in the State Sex Offender Registry within ten days of establishing a residence within South Carolina.
Any person required to register shall also be required to re-register within ten days following any change of residence.
The Sex Offender Registry Section is tasked with the following responsibilities:
Provide the community with public information on registered sex offenders by ensuring that all registered sex offenders are listed on the Sex Offender Registry Website for South Carolina and the information on the offender is current.
Take appropriate measures to ensure sex offenders are complying with South Carolina Sex Offender Registration Laws.
Track and verify information given by sex offenders.
Maintain sex offender files and databases.
Work closely with South Carolina Law Enforcement Division (S.L.E.D.) and other law enforcement agencies on issues regarding sex offenders.
Follow-up on cases involving registered sex offenders.
Provide information to deputies in the field regarding sex offenders.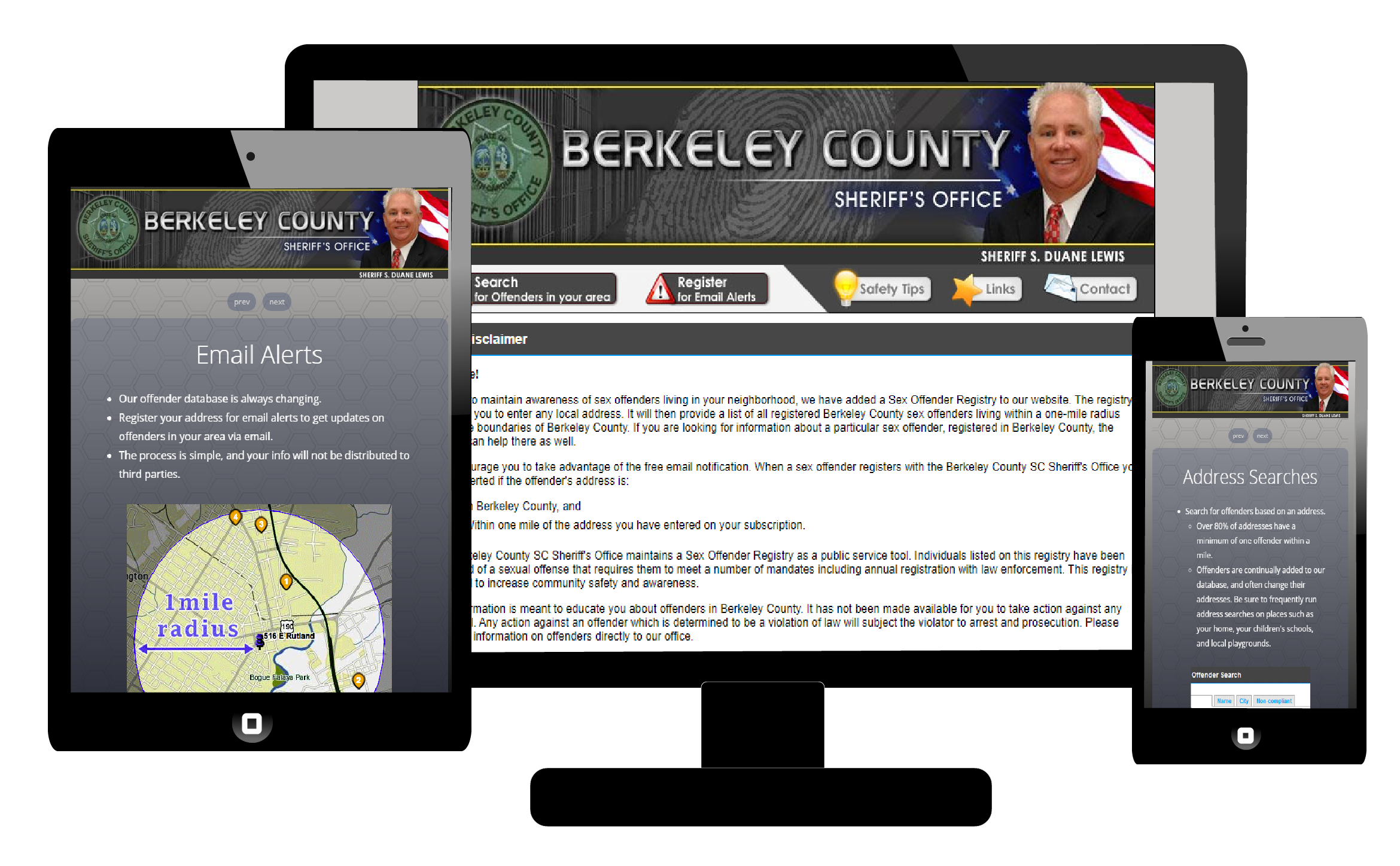 For additional information or questions regarding the Sex Offender Registry please contact (843) 719-4675.