Detention Center Deputies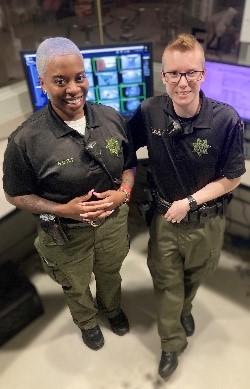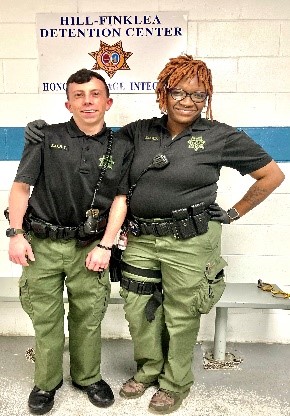 "YOUR CAREER STARTS TODAY!"
The Berkeley County Sheriff's Office Hill-Finklea Detention Center is always actively recruiting qualified candidates for the position of Detention Deputy. If you are interested in joining a multi-talented, multi-cultural and professional organization that is dedicated in providing the utmost safe, secure, and humane detention center consider applying with the Berkeley County Sheriff's Office Hill-Finklea Detention Center today! You'll have the opportunity to work alongside a highly trained, dedicated, professional, compassionate, and diverse correctional workforce. Whether you are already certified as a Detention Deputy, in another career and seeking a change of pace, or just wanting to get started, we have a place for you!
Detention Deputies work 12-hour shifts, enjoy every other weekend off and can laterally transfer to other job functions within the detention center. As a Berkeley County Detention Deputy, you will have the opportunity to work on a variety of other specialized teams throughout our Detention Center and Court System including our Detention Centers Tactical Response Team "S.O.R.T", Booking, Identification, Classification, Training, Transportation, Court Detention, and Central Control. You will have the be able to attend advanced training classes and work unlimited overtime if desired.
Employment Process
Applicants for Detention Deputy positions must successfully pass an extensive background process. This includes driver's license and criminal history checks, credit checks and verification of employment as well as education records. It also includes a reading comprehension test, a physical abilities test, a polygraph examination along with medical and psychological screening. Uncertified candidates will also have to complete a 3-week Basic Jail South Carolina Criminal Justice Academy, located in Columbia, South Carolina.
Want to speak with a recruiter? Call us at 843-719-4749 or 843-719-4548 email us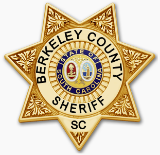 Detention Deputy
Salary 
Starting salary for Uncertified is $43,564.05.
Starting salary for Certified is $45,480.42 or after the successful completion of the jail academy.
Location 
300 California Ave, Moncks Corner
Job Type
Full Time
Department
Detention Center
Job Number
00805
Closing
Continuous
JOB SUMMARY
This position provides security and safety within the Detention Center, which ensures the enforcement of state and local laws relating to public safety and welfare and at times work under stressful, high-risk conditions.
ESSENTIAL JOB FUNCTIONS:
Under close supervision ensures the security and safety within the Detention Center by inspecting locks, window bars, grills, doors and gates for tampering.
Observes conduct and behavior of inmates, searches cells for contraband articles in addition to supervising and directing inmates during work assignments.
Patrols assigned areas for evidence of forbidden activities, infraction of rules and unsatisfactory attitude, adjustment of prisoners and reports observations to superior.
Employs weapons or force to maintain discipline, escorts inmates to and from visiting rooms, medical office, religious meetings, and courthouse buildings.
Performs other duties including guarding entrance of jail, screening visitors, and preparing incident reports.
Performs other duties as assigned.
MINIMUM REQUIREMENTS TO PERFORM WORK:
Must be at least 18 years of age at time of hire.
High School diploma or equivalent.
Must have and maintain a valid driver's license for South Carolina with safe driving record.
Must be a U.S. Citizen or be eligible to work in the U.S.
Special Requirements:
S.C. Criminal Justice Academy LE-2 certification within one (1) year of employment and be willing to perform the duties of a certified officer after certification is received.
Initial testing consists of extensive background check, Nelson Denny and then a polygraph test.
Upon successful completion of those tests, selected candidates will then proceed to the physical agility testing with an interview to follow.
Post offer drug testing, psychological exam, pre-placement physical and a functional evaluation capacity test will be required.
Departmental testing will be administered during interview.
This is a safety sensitive position and is subject to random drug and alcohol testing.
Knowledge, Skills and Abilities:
Be an effective communicator, even in the most challenging of situations
Care about the safety and wellbeing of others, both within and outside a jail setting
Respect all individuals regardless of background or socio-economic status
Embrace the concepts of integrity, accountability, and transparency as core values
Collaborate with team members, supervisors, and managers to forward the mission and vision of the Berkley County Sheriff's Office Hill-Finklea Detention Center
Skill in using small office equipment, computers, and computer applications.
Ability to manage inventory and property.
Physical Demands:
This position requires the employee to sit and stand; use hands and fingers to handle, feel, finger, grasp objects such as weapons, handcuffs, etc.; reach, pull and push with hands and arms; balance, climb, crawl, crouch, kneel and bend; use mental acuity and repetitive motion; and walk, talk, and hear. The employee must lift and carry up to seventy-five (75) pounds and move one hundred fifty (150) pounds. Specific vision abilities required by this job include close vision, distance vision, color vision, peripheral vision, depth perception and the ability to adjust focus.
Work Conditions:
The work is regularly performed in a dynamic environment that requires sensitivity to change and responsiveness to changing goals, priorities and needs. Twelve (12) hour work schedule on assigned shift. Scheduled hours/days, job location, duties and any other information contained herein is subject to change. May be required to work extra hours and to perform extra or different duties during emergency situations.
Benefits
Berkeley County offers competitive salaries and a comprehensive benefits package to its employees, including:
Health, Life, and Dental Insurance
Optional Life and Disability Insurance
Optional Medical and Dependent Care Spending Accounts
Vacation Leave
Twelve (12) Paid Holidays
Police Officers/Detention Officer State Retirement System (PORS – as applicable)
Optional Deferred Compensation Program (i.e. 401K, 457)
Training Opportunities
Employee Assistance Program
Uniforms and Equipment Provided
Free full family College benefits
Berkeley County upholds federal, state, and local laws that protect employees and job applicants from discrimination on the bases of race, religion, color, sex (including pregnancy, gender identity, and sexual orientation), parental status, national origin, age, disability, family medical history or genetic information, political affiliation, military service, veteran status, marital status, or any other non-merit-based factors protected by federal, state, or local law.
The County has the right to revise this position description at any time, and thus does not represent in any way a contract of employment. All employees of Berkeley County Government are employed on an "at-will" basis, which means that the employee may discontinue the employment relationship at any time, with or without notice or cause, and that Berkeley County Government may discontinue the employment relationship on the same grounds.