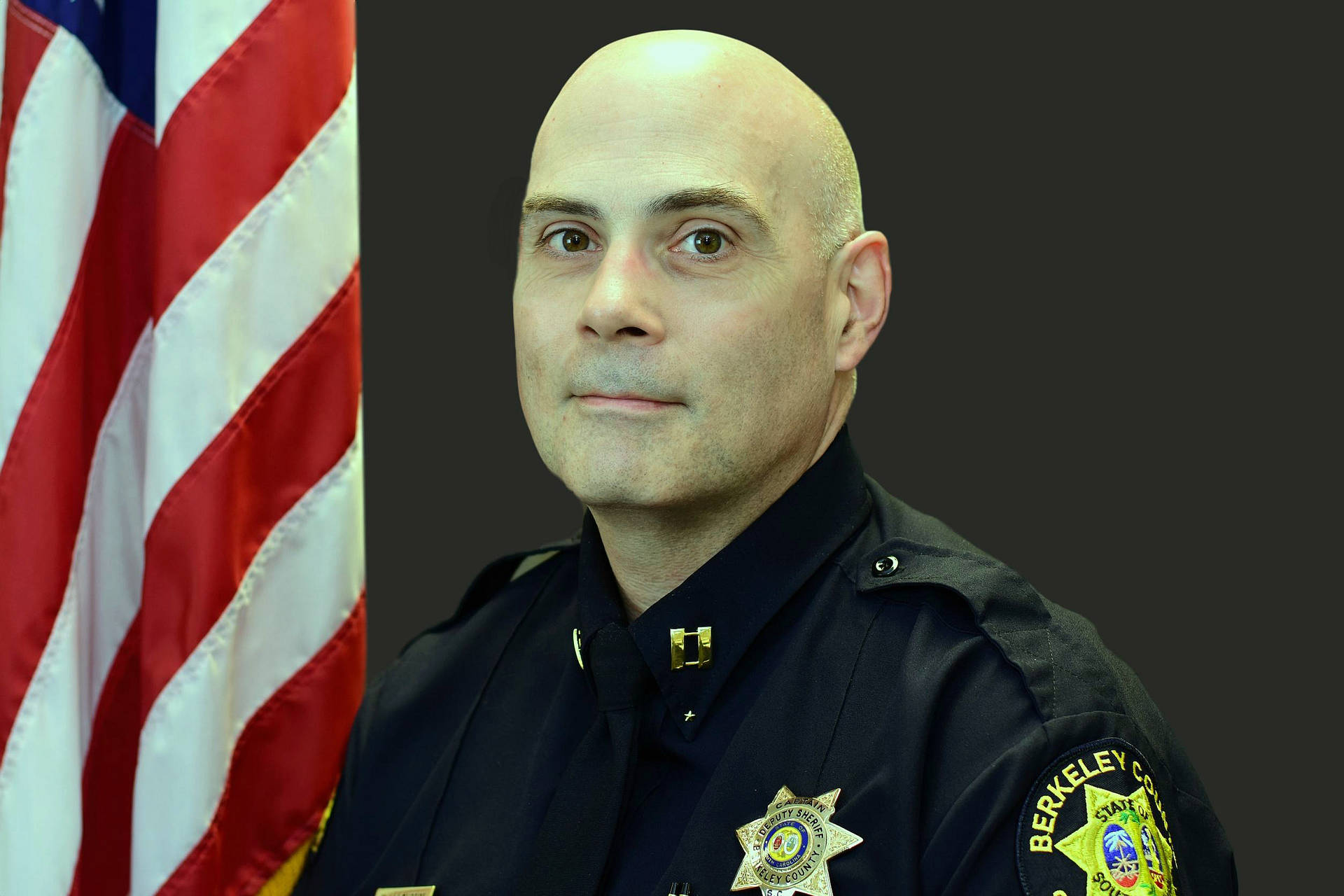 Captain Kris Jacumin began his career in law enforcement 24 years ago with the Berkeley County Sheriff's Office and has served in many capacities in that time.
He has served as a Reserve Deputy, a Deputy Sheriff in the Patrol Division, and a School Resource Officer.
In 2007, Captain Jacumin transferred to the Hill-Finklea Detention Center in the capacity of the Detention Center Investigative Sergeant.
Since that time, Captain Jacumin has worked his way through the ranks and now serves as one of two Captains for the Hill-Finklea Detention Center.
Captain Jacumin is responsible for the administrative divisions of the Hill-Finklea Detention Center which include training, records, classification, policy and procedure, and contract oversight.
He is currently a member of the South Carolina Jail Administrator's Association, SCJAA, and American Jail Association, AJA.
Captain Jacumin is a graduate of the National Jail Leadership Command Academy Class #28 and a Certified Jail Manager, CJM, through the AJA.
Captain Jacumin possesses a bachelor's degree in Criminal Justice from Columbia College. Captain Jacumin is happily married and the father of two children.