School Resource Officer Program
The School Resource Officer Program is a collaborative effort by the Berkeley County Sheriff's Office, Berkeley County School District, Berkeley Charter Education Association, educators, students, parents, and the community to offer law related educational programs in the schools to reduce crime, drug abuse, violence, and provide a safe school environment. Additionally, our deputies routinely accompany school groups as they travel to athletic and field trips.
The School Resource Officer Program places deputy sheriffs in schools full-time to provide a variety of support programs and services to the students and staff. The overall goals of the program are to maintain a safe and secure learning environment on the school campus, influence the development of positive attitudes by youth towards the law enforcement community, and to reduce juvenile crime using intervention strategies, proactive policing, and networking.
This is done by using a three stage approach called the triad concept:
Law enforcement officer:
The School Resource Officers are state certified law enforcement officers who serve as deputies for the Berkeley County Sheriff's Office. The SRO's are required to complete a comprehensive School Resource Officer training program. These deputies enforce all state and local laws and are at the school to maintain a safe and secure learning environment
Law-Related Educator:
Once in their assigned school, the SRO's function is to serve as a positive role model for the students. This is accomplished through daily interaction with the students. The SRO will teach courses on topics such as law related education, conflict resolution, internet safety, and peer pressure.
Law-Related Counselor:
As a counselor, the SRO serves as a resource to the students, their parents, and the school faculty. Students will often first approach them with personal, scholastic, family, or law-related problems. By networking and developing response checklists, the SRO is prepared to refer persons in need to appropriate agencies that can assist them. This is the most dynamic aspect of the SRO's assignment (being an active listener).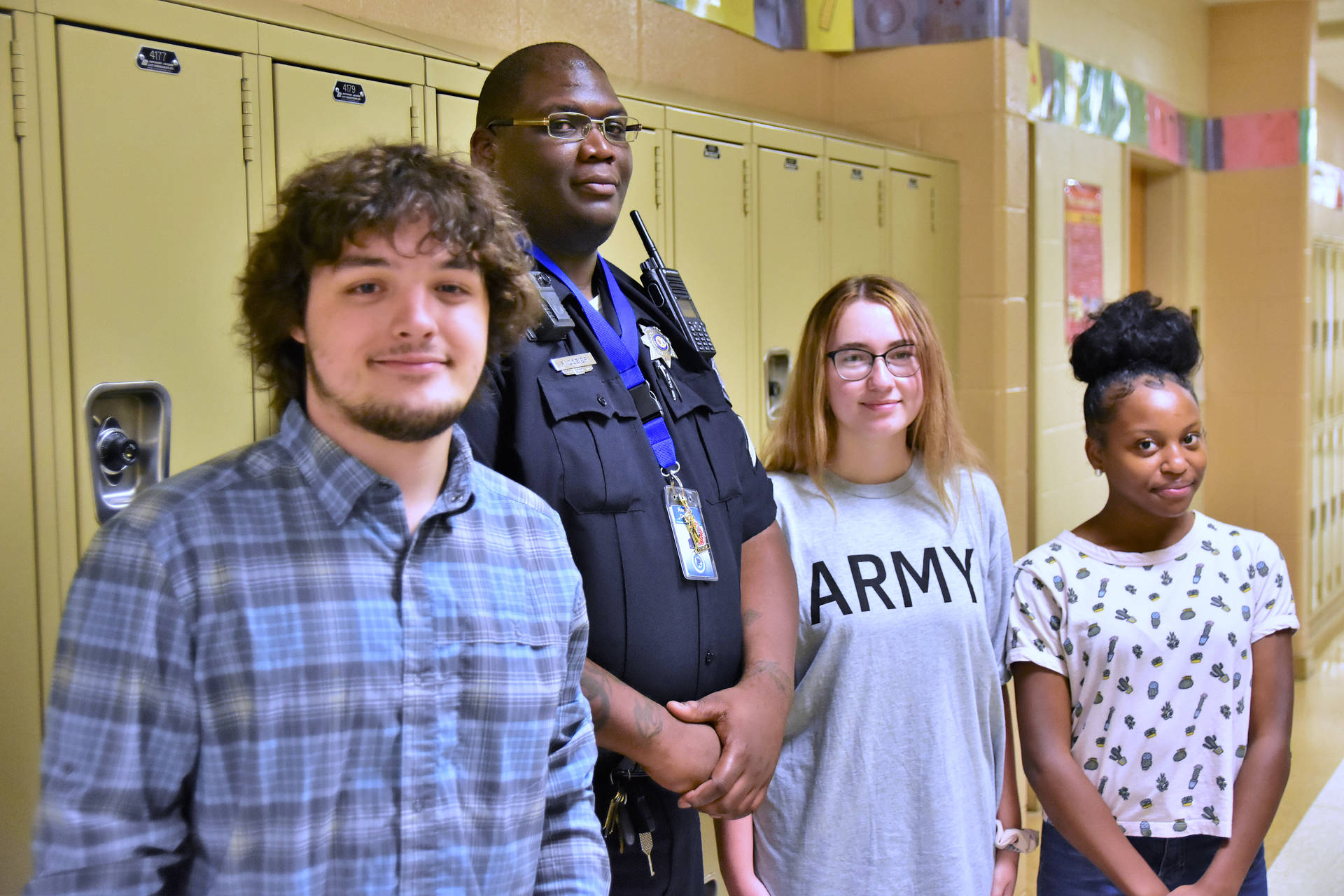 The School Resource Unit is a community policing approach practiced within a school environment. There are 29 deputies assigned to the unit to include a lieutenant and 3 sergeants. Unit supervisors work closely with the Berkeley County School District and Charter Schools USA to ensure all school campuses are safe and secure.
In unincorporated Berkeley County, deputies are assigned full-time to all high schools, middle schools, and most elementary schools. During the 2021-2022 school year, deputies investigated 485 incidents involving the schools they are assigned to.
Our deputies are vested in the success of the schools and work tirelessly to ensure our students are safe. Deputies are often also found teaching DARE (Drug Abuse Resistance Education) and GREAT (Gang Resistance Education and Training) training to students.
To learn more about becoming a Berkeley County Deputy Sheriff and serving in a school, please visit our Join Us page.