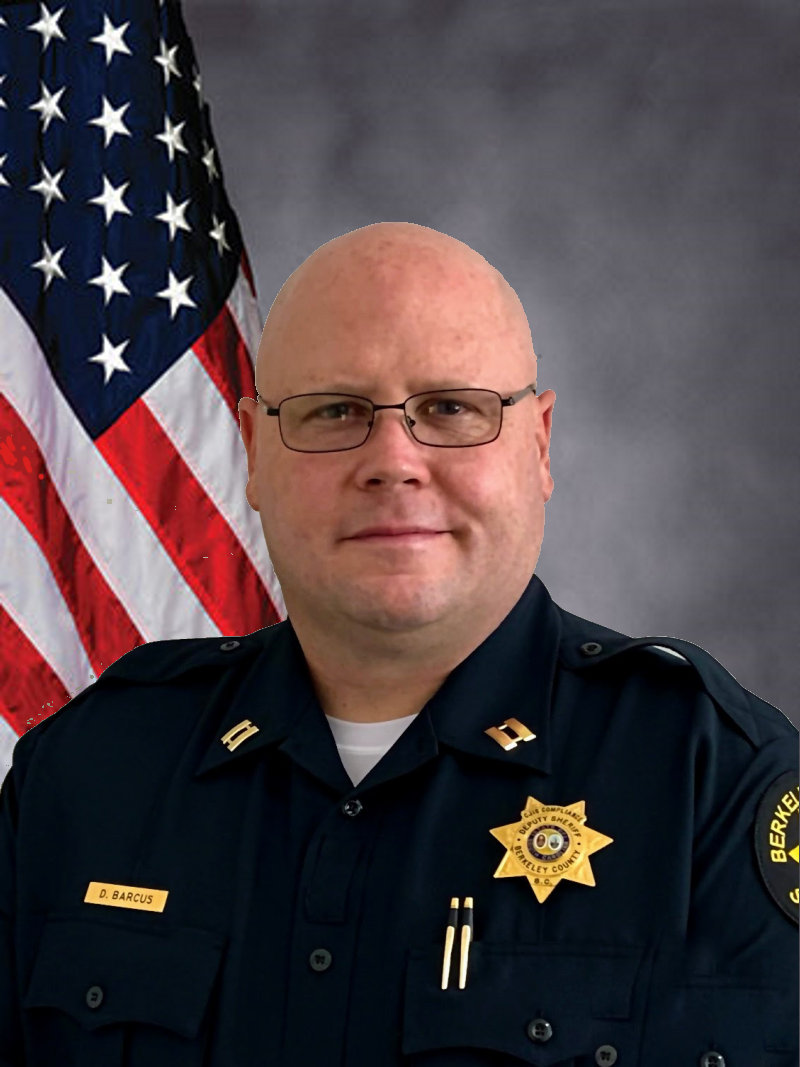 Captain Dan Barcus began his law enforcement career in 1991. He has served as a police dispatcher and Class II Special Officer for different municipal police departments in Monmouth County, New Jersey.
In 1996, he was hired by the Borough of Oceanport Police Department, located in Monmouth County, New Jersey. He served as a patrol officer, detective, and captain. In May of 2013 he was promoted to Chief of Police and served in that capacity until he retired in November of 2016.
In November of 2016, Captain Barcus was hired as a deputy by Sheriff Lewis to fill a newly created position as the C.J.I.S. Compliance Officer, to ensure that the Berkeley County Sheriff's Office was in compliance with SLED (South Carolina State Law Enforcement Division) requirements.
In August of 2020 Sheriff Lewis created the Computer Forensics and Technical Services Division and promoted Captain Barcus to command the new division. With the Sheriff's new District Plan and re-organization of the Sheriff's Office, the Division name was updated to the Technical and Support Services Division.
Captain Barcus has a Master's Degree in Public Administration, awarded from Fairleigh Dickinson University, located in New Jersey. He is a graduate of the New Jersey State Association of Chiefs of Police Command and Leadership Program. He has attended, and successfully completed; FBI-LEEDA Mid-Atlantic Law Enforcement Executive Management Training, Federal Bureau of Investigations Leadership and Supervision training and New Jersey Human Resources Development Institute Supervisory Management course.
Dan is married to his beautiful wife, Kelly, and they have an amazing daughter, Jordan.